This is a general representation of what we carry in-store, please give us a call for pricing and availability.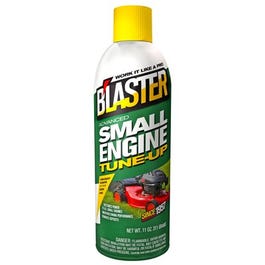 Advanced Small Engine Tune-Up, 11-oz.
---
---
Blaster, 11 OZ, Advanced Small Engine Tune-Up. Formulated to assist in the preventative maintenance of all two and four-cycle combustion engines. It dissipates moisture and inhibits rust and frees rings and valves, restoring compression, power and vacuum. Restores Power to All Small Engines, smoothes Engine Performance, removes deposits, for sure starts after Seasonal Storage.
---
We Also Recommend
---