This is a general representation of what we carry in-store, please give us a call for pricing and availability.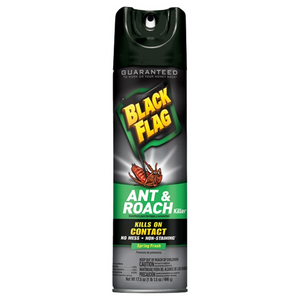 BLACK FLAG ANT & ROACH KILLER SPRING FRESH SPRAY
---
---
Black Flag Ant and Roach Killer Spray provides effective control of common household insects, including roaches, ants, spiders (including Black Widow and Wolf Spiders), crickets, silverfish, fleas and other listed pests. For up to 3 months of residual control of German cockroaches, spray areas along baseboards, under sinks, refrigerators, stoves, dishwashers, and other places where roaches live and hide. The no-mess formula is non-staining and features a pleasant spring fresh scent.
---
We Also Recommend
---