This is a general representation of what we carry in-store, please give us a call for pricing and availability.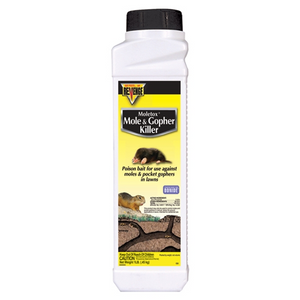 BONIDE MOLETOX II MOLE & GOPHER KILLER
---
---
Rid your property of destructive moles and gophers with Bonide Moletox II Mole and Gopher Killer. This easy-to-use and economical poison bait will kill moles and pocket gophers in lawns and other non-crop areas. Moletox II also protects flower bulbs during the fall planting season.
---
We Also Recommend
---