This is a general representation of what we carry in-store, please give us a call for pricing and availability.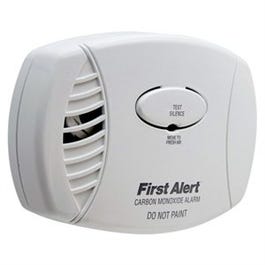 Carbon Monoxide Alarm, Plug-In w/Battery Backup
---
---
Plug-in carbon monoxide alarm with battery back up,. utilizes an electrochemical carbon monoxide sensor to accurately & effectively warn you of elevated carbon monoxide levels, can be continuously monitored for dangerous carbon monoxide gas, even during power outages, simply plug the alarm into a 120v outlet & personal carbon monoxide detector is ready to go, when carbon monoxide levels rise above a safe threshold, a loud 85 decibel alarm alerts you to the threat, designed for simple use, has just 1 button that silences or tests the unit, as well as an end of life timer that lets you know when it is time to replace the device.
---
We Also Recommend
---