This is a general representation of what we carry in-store, please give us a call for pricing and availability.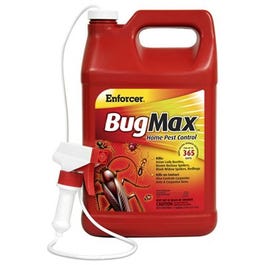 Home Pest Control, 1-Gal.
---
---
Gallon, Ready To Use, Home Pest Control, Kills German Cockroaches For Up To 1 Year. Kills Bed Bugs, Asian Lady Beetles, Brown Recluse Spiders, Black Widow Spiders, Controls Carpenter Ants & Carpenter Bees, Contains Deltamethrin 0.03%, Use Around Residences, Kitchens, Baths, Garages, Gazebos, Patios, Pet Sleeping Areas, Playrooms, Porches, Recreational Vehicles & Much More.
---
We Also Recommend
---