This is a general representation of what we carry in-store, please give us a call for pricing and availability.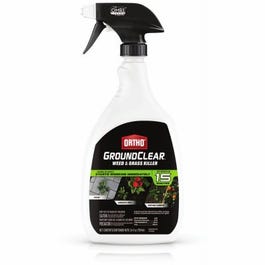 Organic Weed & Grass Killer, 24-oz. Ready-to-Use
---
---
Ortho GroundClear, 24 OZ, Ready To Use, Organic Weed & Grass Killer, Kills All Types Of Weeds & Grasses, Absorb On Contact & Starts Working Immediately, For Use On Patios, Walkways, Driveways, Landscape Beds, Vegetable Gardens & Under Trees, Apply Any Time Of Year When Weeds Are Small & Actively Growing, Apply Directly To The Weeds, Rain Proof In 2 Hours, See Results In 15 Minutes, Omri Listed For Organic Gardening, Trigger. Active Ingredient: Ammonium Nonanoate.
---
We Also Recommend
---