This is a general representation of what we carry in-store, please give us a call for pricing and availability.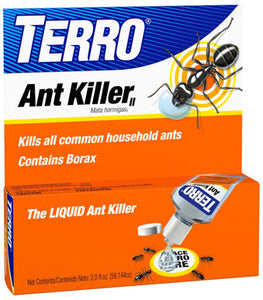 TERRO ANT KILLER LL 2 OZ
---
---
Attracts and kills all common household ants. Slow kill allows foraging ants enough time to deliver to the colony and queen. Contains Borax. Place baits near ant trails or where ants are numerous. Use enough ant killer to ensure sufficient supply for the ants. Size 2 ozs.
---
We Also Recommend
---