This is a general representation of what we carry in-store, please give us a call for pricing and availability.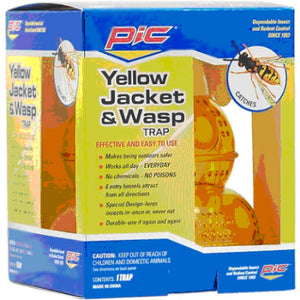 YELLOW JACKET/WASP TRAP
---
---
Traps harmful stinging insects by luring them in and not letting them out. Durable construction allows you to reuse the traps year after year. Ready-to-use with 1 cup of fruit juice and 1 - 2 small pieces of raw meat, fish or moist cat food. No chemicals or poisons make the traps environmentally safe. 6 pack.
---
We Also Recommend
---